AirVPN Client Software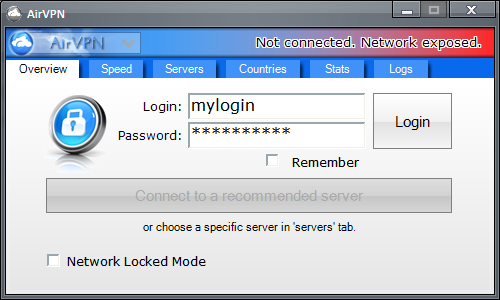 the AirVPN Client (codename Eddie) is a free and open source OpenVPN wrapper that's fully integrated with the AirVPN service.
Licensed under GPL (available on GitHub), it is a major breakthrough from version 1.92.
For flexible interaction it provides a Graphical User Interface and a Command Line Interface.
Both interfaces allow a user to take advantage of each feature of the AirVPN service.
The graphical interface has been completely re-designed to provide fast access and thorough connection control and management.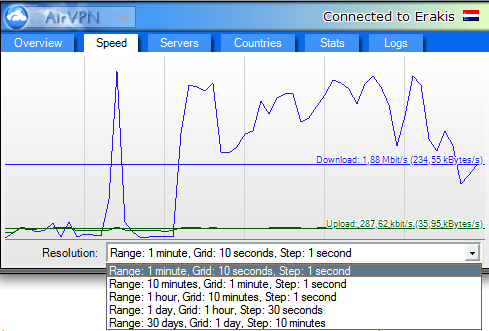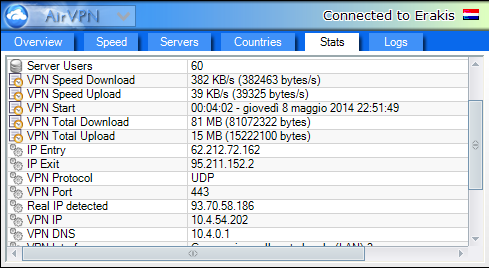 The statistics view has been greatly powered up.
Performance charts, connection details, network interfaces values, system reporting.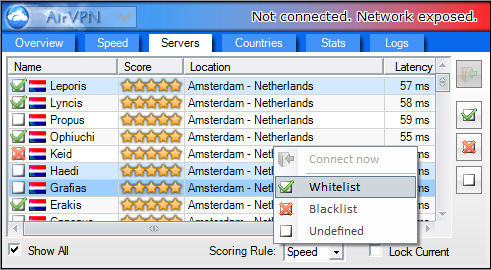 It's possible to browse our server list, connect to the recommended server computed for you or choose a specific server.
By whitelisting and blacklisting server, it's possible to build a favorites list or setup failover alternatives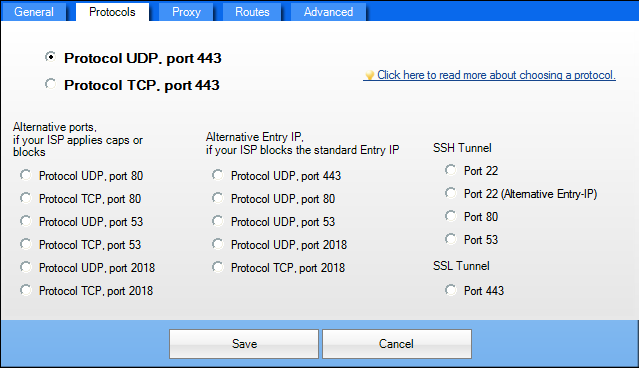 Censorship counter-measures are also built in the client, as well as leaks prevention options.
Eddie supports also the special OpenVPN over SSL and SSH connections options which are available on Air servers for special cases.
While Eddie is focused on usage simplicity and quick responsiveness, it also includes features which can be appreciated by the advanced users, such as full control on OpenVPN directives, custom directives and custom routes.
<
Eddie is currently released for Windows, Linux, OS X Mavericks and OS X Yosemite.
To download it, choose your system in the Enter page.