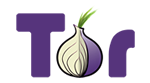 Using AirVPN with TOR
IMPORTANT:
do NOT use TOR to share files with p2p protocols.
Working configuration tested: Tor Browser Bundle & OpenVPN.
AFTER you have downloaded AND launched
TOR browser bundle
, connect to AirVPN with SOCKS proxy option activated. You can do this either with AirVPN client or with the proper option in menu "Member"->"Access without our client". Select "SOCKS" as proxy type in the combo box at the bottom of the page.
Parameters
SOCKS Proxy: 127.0.0.1
Port: 9150
If you use the configuration generator, don't forget to download the archive air.zip, copy all the files inside it, and paste them into the OpenVPN configuration directory.
Advantages
Additional privacy layer (our VPN server will not see your real IP address but the IP of the TOR exit node)
Option to connect to web sites under TOR protection, even to those sites which refuse TOR connections
Usage of TOR even by the programs which don't support it
Access to TOR from all the applications transparently: no need to configure each application, one by one
Avoidance of any traffic discrimination from TOR exit nodes (packets are still encrypted when they pass through TOR exit node)
Major security layer in the event you pass through a compromised/malicious TOR exit node (packets are still encrypted when they pass through the TOR exit node)
Disadvantages:
For any comment or feedback, you can find the discussion
here
.
---
Using TOR over AirVPN
If you wish to connect over TOR over AirVPN:
Connect normally to an Air server.
Launch TOR.
All the applications configured to connect over TOR will connect over TOR over AirVPN. All the applications not configured for TOR will simply connect over the VPN.
Features:
Our servers can see your real IP address.
Our servers can not see your traffic content, real origin and real destinations.
The TOR entry-node will not see your real IP address, it will see the exit-IP address of the Air server you're connected to.
Your are not protected against malicious TOR exit nodes if you send/receive unencrypted traffic to/from the final host you connect to.
Please note that, with the above setup, if you connect to our web site with a TOR configured browser, our web server will see your TOR exit node IP address, so the site will display a red bottom box, as if you were not connected to an Air server.
TOR