Last time I had PureVPN which I installed on my dedicated server's Windows Server through RDP, but right when vpn software started installed drivers the connection was lost forever, I had to send all my files to a backup server through rescue mode and install win server again.
I don't want this to happen again, so I want to know if by installing airvpn it will stop the internet connection?
Before all these I used EarthVPN and it didn't had any extra drivers to install, so I was a long time user of it, but now I want something better but they all install drivers...
I'm trying out portable version, but still it reminds about drivers. I would try this on a virtualbox or something, but I don't have time do do it...
So I guess I better not connect, because it will ruin my rdp connection and remote server's network adapters?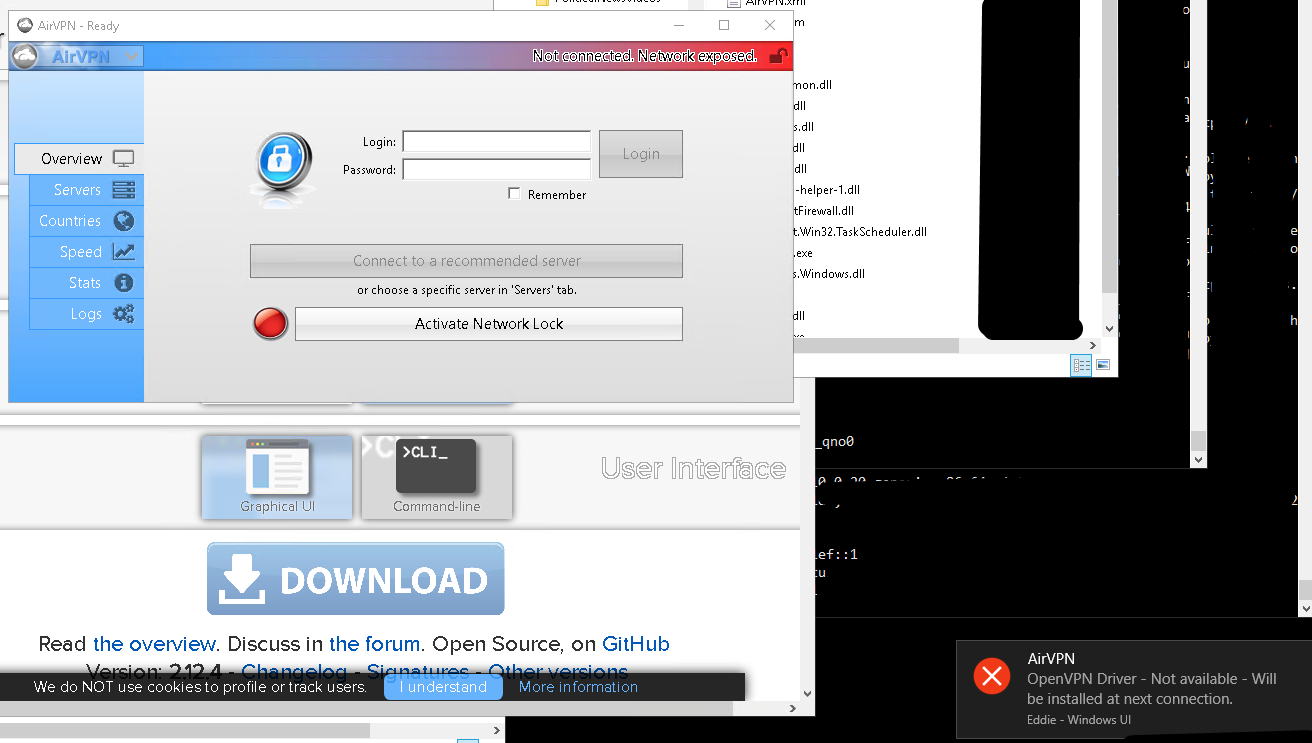 I don't know if it's the kill switch / network lock or openvpn drivers or tap interface that ruined my remote server last time.
I see there are options to disable them. But it still says driver will be installed at next connection.