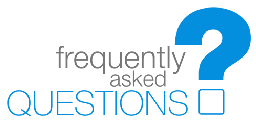 What is a VPN?
VPN is an acronym of Virtual Private Network. Our VPN extends the private network across the Internet. It enables your computer (the "client") to send and receive data across the Internet through dedicated nodes ("the VPN servers") as if those data were an integral part of the private network. This is achieved through a point-to-point OpenVPN (in routing mode) connection. The connection is encrypted and each packet is authenticated both by your client and our servers, so that nobody (including your ISP) between your computer and the VPN server can see the data you transmit and receive, the real origin and destinations of such data, and, last but not least, can inject forged packets into your stream of data. The picked encryption cipher meets higher-than-military security requirements.
Additionally, when your client has established a point-to-point encrypted connection (often referred to as "the tunnel"), your data will "get to the Internet" without any reference to your real IP address, which is simply no more inside the packets. Anybody on the Internet will therefore see your packets as coming from our VPN servers exit-IP addresses, not from your real IP address, protecting you against privacy intruders and other malignant entities, such as sniffers in public WiFi hot-spots, hi-jackers, profilers and disturbed "copyright trolls".
You don't need to configure applications to use "the tunnel", because our servers perform a set of route and default gateway pushes that your client accepts: your applications are "tunneled" transparently. OpenVPN encapsulates your packets inside an UDP or TCP stream, therefore all same or higher layer protocols are supported, making a VPN a profoundly different and highly superior solution to any http or socks proxy.