Why don't you add many more servers locations?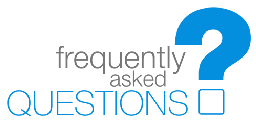 A new server location must comply to every AirVPN requirement. Contrarily to some of our competitors, we don't add locations just to have "one more country flag", in disrespect of service quality and customers' security. We take every care in order to provide high quality of service and high security. The servers datacenters must comply to our requirements for privacy, bandwidth, traffic, peering, net neutrality and usage policy. All these factors together restrict significantly the range of viable choices. The privacy requirements alone cuts out entire countries, while several other countries are discarded because they have an insufficient infrastructure. This is the only way to keep the service in line with our vision and our quality and security standards.
Under a security point of view, picking a server outside the country you live in is a superior choice: an adversary with the ability to monitor your Internet line will have more difficulties in re-building your connections paths and enlarge its monitoring powers into different jurisdictions.
Under a performance point of view, geographical proximity does not always imply network proximity. Also, we can't ensure 1 Gbit/s for every and each location. A better way to select a server to get higher performance is determining, through our servers monitor https://airvpn.org/status/ , those servers with the lowest relative latency and pick, between them, those not at capacity.
If you need a particular location to bypass geo-IP-location based restrictions, first have a look here: https://airvpn.org/forums/forum/10-websites-support/.
If the service you're interested in is included in our anti-blocking system, you will probably get higher comfort and performance from a connection to the network-nearest server to you. An example: if you are in Europe and you wish to access a USA restricted service, it is likely that connection to a European server, instead of a connection to a USA server, will result in a better performance (especially if your ISP is not a tier1) and at the same time will allow you to access European services more swiftly.
If the service is not included in our anti-blocking system and/or it is in a country where we do not have servers, ask for it: routing anti-geo-IP-location based restrictions servers are not bound to our requirements for privacy legal framework etc., so we will evaluate your request without prejudice deriving by our strict requirements.
Created:
...
, last update:
...