WireGuard with Windows - GUI
2
Log in this site.
Enter
Config Generator
Click on your favorite option.
Click on "Generate".
Download or extract files.
3
The config file name will be used as interface name, but our Config Generator builds too complex names. So, rename the .conf file you want to use to a friendly interface name, e.g. from
AirVPN_BE-Brussels_Columba_UDP-1637.conf
to
wg.conf
4
Launch WireGuard. In "Tunnels" tab, click "Import tunnel(s) from file", pick your .conf files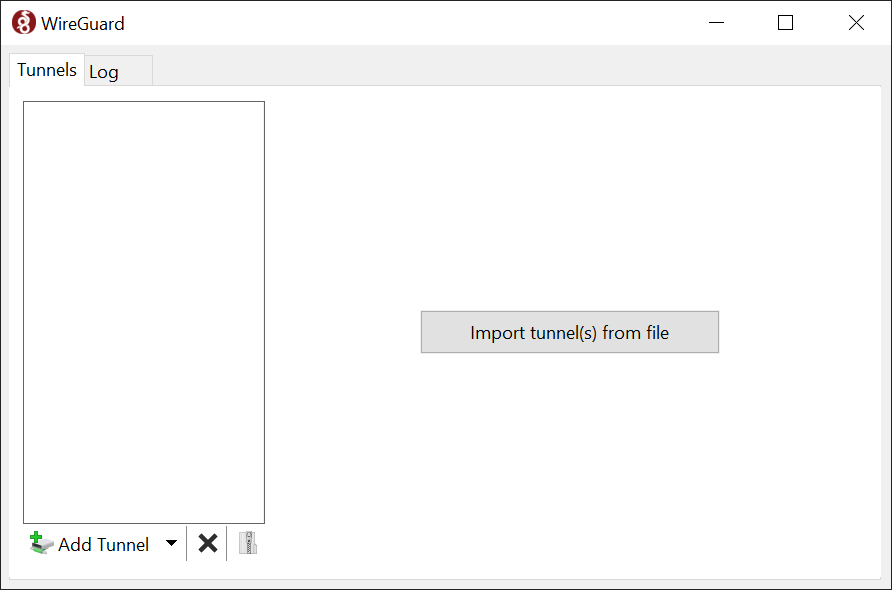 5
Click "Activate"