Premium Plan
We currently have a Premium Plan, that includes:
Access to the VPN in any supported port (53 , 80 , 443) or protocol (TCP , UDP).
Access to all our exit-nodes.
No traffic limit.
No time limit.
4 Mbit/s download + 4 Mbit/s upload, minimum allocated granted bandwidth.
No maximum speed limit, it depends only on the server load (See here).
Max 20 forwarded ports.
Every protocol is welcome, including p2p
Statistics about your sessions.
RSA: 4096 bit, Symmetrical: cipher AES-256-CBC
Powered by OpenVPN.
Allowed Payment Processors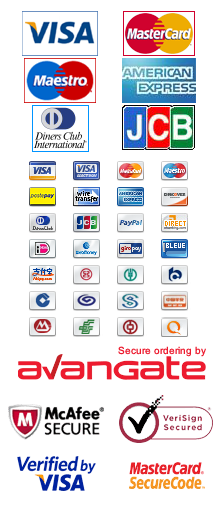 Cryptocurrencies

Secure ordering by


Litecoin (LTC)
,
Ripple (XRP)
,
BlackCoin (BLK)
,
Dash (DASH)
,
Dogecoin (DOGE)
,
Namecoin (NMC)
,
Novacoin (NVC)
,
Peercoin (PPC)
,
Unobtanium (UNO)
This is a dynamic list, updated every day.
Secure ordering by

Obtain a Free/Trial access.
Request must be submitted to the administrators via our Contact Form.
Gift voucher

Buy Gift Voucher

Redeem Gift Voucher
Access Plans