WireGuard with iOS
2
Log in this site.
Enter
Config Generator
Click on your favorite option.
Click on "Generate".
Download or extract files.
3
Launch WireGuard. Click the + button, choose "Create from QR code", and choose a name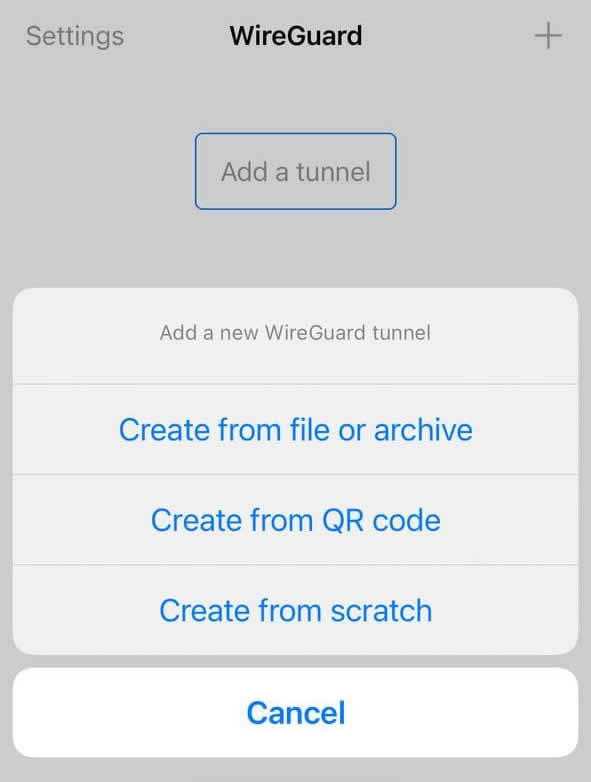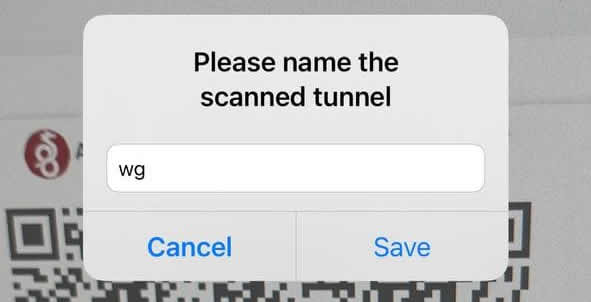 Alternatively, download .conf file and use "Create from file or archive".
4
When OS prompts a security warning, click "Allow"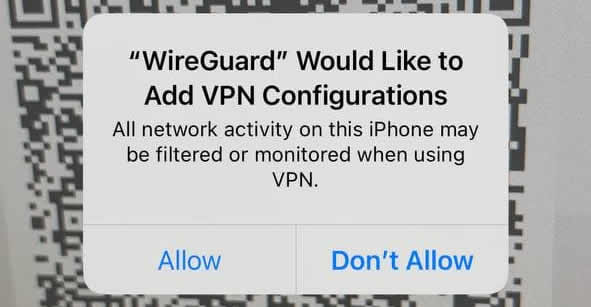 If requested, enter your iPhone passcode
5
Switch to activate