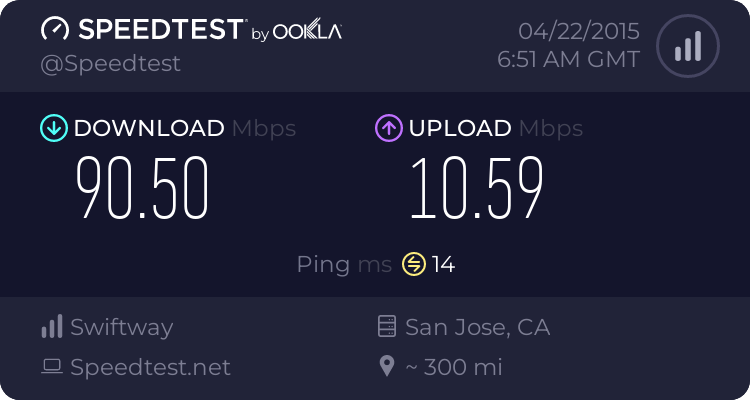 I just got this result on Heze server at 11:50 PM PST. So you all can trash your "ISP is the culprit" theory.
I began using AirVPN on April 8, and this is the very first time I've gotten this speed on Heze or Persei.
It seems that your servers have the capacity to provide this speed, but during the most of the day it is unable to because of server load or network congestion in the data center.