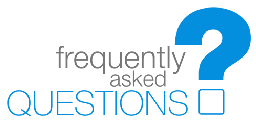 How can I compile the source code?
The AirVPN Client (codename Eddie) is a free and open source OpenVPN wrapper that's fully integrated with the AirVPN service.
It's licensed under GPL, sources are available on
GitHub
.
The software uses Mono Framework, with WinForms under Windows and Linux, and Xamarin.Mac under OS X.
Building instructions are related to OS, development tools etc. If you have a specific environment question, open a topic in the
software subforum
.
Windows
Clone the GitHub project
https://github.com/AirVPN/airvpn-client.git
with TortoiseGit or equivalent software, or download the .zip
Method 1 (direct build):
Launch repository/build_windows.bat
This generates all distribution files under repository/files folder.
Method 2 (debug/develop):
Open from Visual Studio 2015 the solution src/Eddie_VS2015.sln and build a debug version.
Linux
Make sure you have the latest Mono:
http://www.mono-project.com/docs/getting-started/install/linux/
Under Debian derivatives, required packages:

apt-get update
apt-get install mono-complete
apt-get install lintian # Optional, to build .deb
apt-get install rpm # Optional, to build .rpm
apt-get install tar
apt-get install curl

zlib1g-dev may be required.

Method 1 (direct build):
Method 2 (debug/develop):
Install MonoDevelop (go here for more info), install packages monodevelop and monodevelop-versioncontrol
Launch MonoDevelop
Important note: if you don't want to simply compile it, but you want to debug it, you need to launch MonoDevelop as root (sudo monodevelop). We know it isn't the best practice, but there isn't any known alternative.
Menu -> Version Control, Protocol: https, Url:


https://github.com/AirVPN/airvpn-client.git

Open <home>/src/Eddie_VS2015.sln
Select Debug|X64
Right click on UI.Forms.Linux, Rebuild UI.Forms.Linux
If you run it as root, you can debug it:
Run -> Debug
OS X / macOS
Building the OS X version currently requires a standard license of Xamarin Studio, because the UI is written with Xamarin.Mac namespace. Console-edition may be built with MonoMac.