Command-Line Edition and Syntax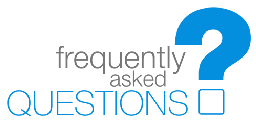 Command-Line Edition and Syntax
The client can run without graphical UI.
All options available in the UI have their related command-line options.
Under Windows, a specific executable for console only,
Eddie-CLI.exe
(or
CLI.exe
), is available
Under Linux, run
eddie-ui
with
-cli
option.
Under OS X, run /Applications/Eddie.app/Contents/MacOS/Eddie -cli
Default options are read from the profile. Options in command-line override them but are not saved in the profile at exit (exception note: if "
remember
" is set to "
False
" (see below), username and password will be deleted at exit, even if they were inside the profile file).
You can run the UI, even with a
custom profile
, choose options in the UI, and then launch the command-line edition with the profile options, to avoid to specify all the options in the command-line.
The options
login
and
password
are mandatory if they are not already in the profile.
By default, the client doesn't connect to any server automatically. Specify
-connect
to connect automatically.
Specify
-netlock
to start with network lock activation.
You can press
n
to connect to a server.
You can press
x
key or
Ctrl+C
to exit.
Examples:  

eddie-ui -cli -login=mylogin -password=mypassword -netlock
Start the software, without automatic connection to a server, but with Network Lock active.
Any network connection will be blocked, until you connect to a server with the
n
key.  

eddie-ui -cli -login=mylogin -password=mypassword -connect -server=Leonis -mode.port=53 -mode.protocol=UDP
The software starts by reading default profile
AirVPN.xml
, starts without the UI (
-cli
option), connect directly (
-connect
) and overrides some profile options (
login
,
password
,
server
,
port
,
protocol
).
Run the client with the
-help
option to print a text-based manual (like Linux
man
) with an explanation of all options, including the current value (taken from profile or command-line) and defaults.

#./eddie-ui -cli -help