Faq - Referrals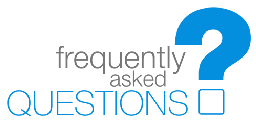 Referral system is a method to allow a person to gain money when another person buys a service or a product recommended by the first one, typically through a referral link.
A detailed referrals' page is available in Client Area, in
Referrals
page. It shows the URL that referrals need to use and some ready to use banners. It also lists the recent customers linked to the referrals and the latest account credit charges.
When a customer follows a referral link, a one-month validity 'referred_by' cookie is created in the customer's browser.
If it already exists and already points to the same referral, it gets renewed for one month.
If it already exists but does not point to the same referral, the original referral still remains.
During an account creation, a customer having the 'referred_by' cookie is linked to the referral.
When a referred customer buys an AirVPN product, 20% is credited in 'Account Credit' of the referral person.
Pricing & Currency
Your commission percentage is calculated on the NET price
In case a currency differs from EUR (including cryptocoins), your commission is always in €, computed at exchange rate valid when the referred user made the payment.
Scenario examples:
If a user follows your referral link, and it's the first time in a month that he/she browses airvpn.org website, any account that this user will create is associated to the referral.
If a user follows your referral link after having followed a different referral link of another website, the first referral is the one that remains valid (for one month).